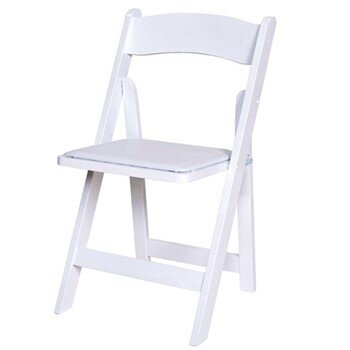 White Resin Garden Chairs
The White Resin Folding Chair combines comfort and elegance that looks good at all your special events, whether it's a backyard barbeque, a formal banquet, or a beach wedding. This chair is made from ultra-strong resin that's very lightweight with a 1/2" thick padded vinyl seat.
Dimensions: 17.5"W x 31"H x 14"D
Weight Limit: up to 1000 lbs
Other Fees: $2.00 per chair as setup & takedown fee
Delivery Fee depending on the distance from our warehouse and the size of order.