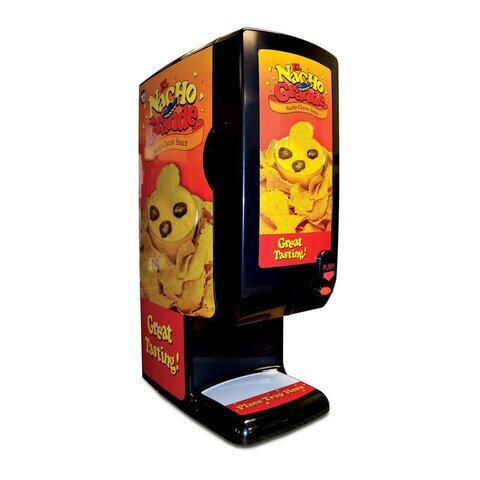 Nacho Cheese Dispenser
This Nacho Cheese Dispenser is a simple push-button operation and is super easy to clean. It's great for heating and dispensing cheese for your nachos. Have a delicious Nacho Cheese at your next party!
Inclusions: 1 Bag of Cheese (40 servings)
Trays (40 servings)
Not included: Nacho Chips
Extra cheese supplies (40 servings)
Machine operator
Tabletop (flat and sturdy)
Table cover (optional)
Other fees: $50 (additional 40 servings)
$125 Delivery Fee (if not rented with Tents or Inflatables)
Electrical Requirements:
The power source should be within 50 feet (if none, ask us about renting a generator)
Plugged directly into 15 amps, 120 volts / 60 cycle standard wall electrical outlet.
The maximum AMP draw is 120 volts at 9 amps.

Must be operated by an adult at all times.
Download Nacho Cheese Dispenser Manual